Our approach aligns hands-on management with strategic insight.
Thematic investment opportunities and an execution overlap between our partners and advisors drive growth across our portfolio.
Cultivate
Partner
Execute
We collaborate to build companies for the long term.
We're focused on helping our partners create a strong future within industries in the financial, legal and tech-enabled business services sectors.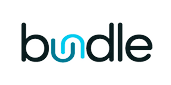 Critical Legal Workflow Solutions

Workplace Collaboration Technology

Technology and Outsourcing Services
Strong partner relationships are part of the Knox DNA.
Our cohort of executives and advisors leverage years of industry and operational experience to help strengthen, scale and accelerate company growth.